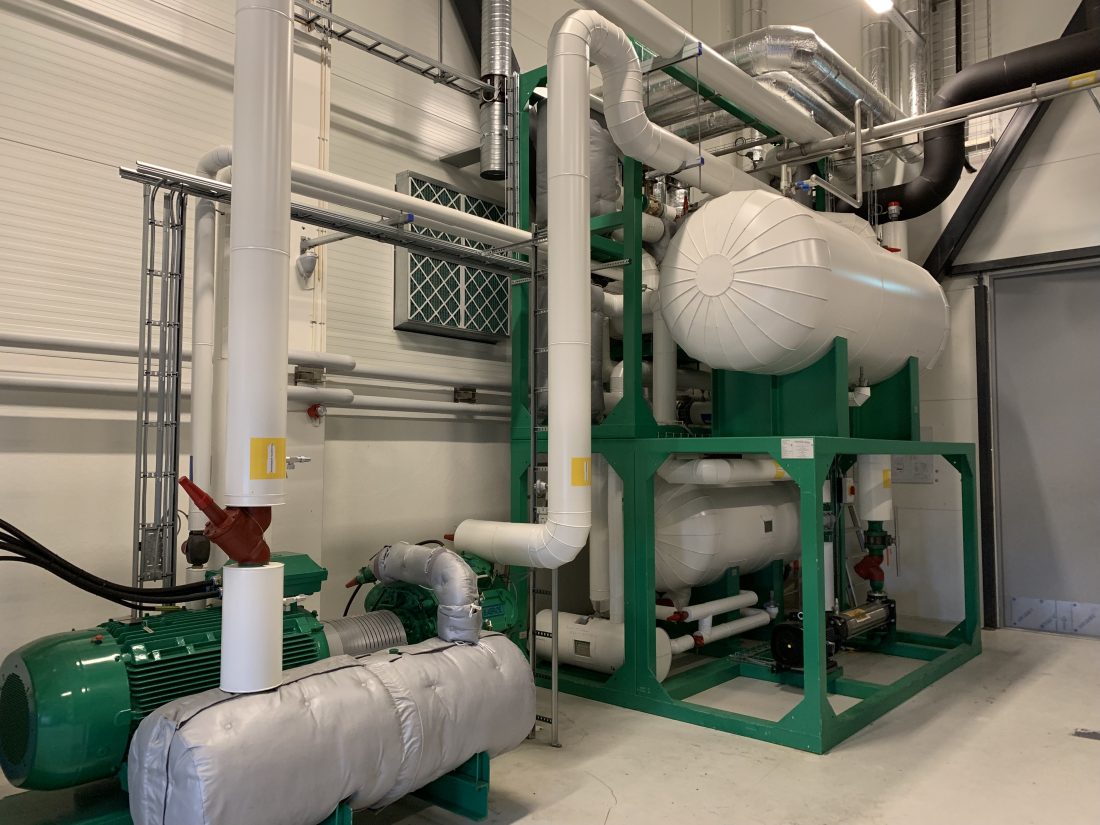 Hybrid heat pump performs excellent at TINE Bergen
A case study by Sintef (HighEFF) at the new TINE Bergen dairy shows that the integrated heating and cooling system works according to expectations.
The old dairy in Bergen had a specific energy consumption of 0,24 kWh/ltr.  During the break-in period from February to June 2020 the specific energy consumption was reduced from 0,22 kW/ltr. to 0,17 kWh/ltr. per liter milk produced. Continuous improvements through further adjustment of set-points are made on their way to the target of 0,15 kWh/ltr with the new energy recovery system using a hybrid heat pump.
The heat  pumps are based on natural working media, with Norwegian developed water-ammonia Hybrid heat pump to deliver 95 °C water.
The TINE Bergen dairy case study shows the level of thermal energy supplied from district heating and el-boilers are very low. This is also the situation for discharge of excessive thermal heat through dry coolers. The operators and the control systems secure that heating and cooling demands are well synchronized.
The TINE Bergen project represents the first dairy in Norway entirely supplied by heat pumps, the first one without fossil or direct electric heating. This solution provides a reduction of the energy consumption of 40 % compared with other regular dairies located in Bergen.