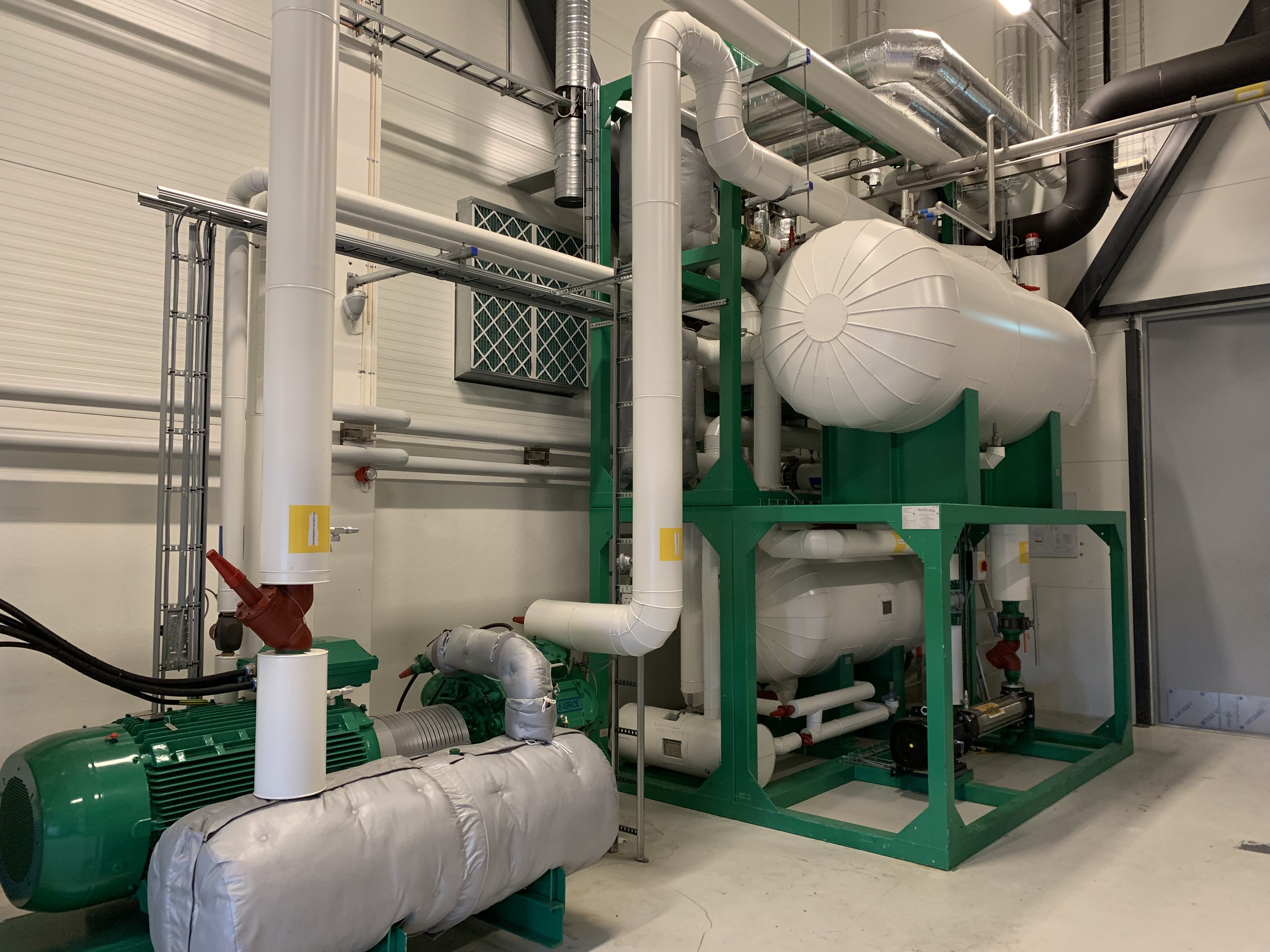 TINE Bergen, Norway
ABOUT THE COMPANY:
Cooperative owned by Norwegian milk producers.
31 dairies in Norway and 7 subsidiaries in six foreign countries.
Main products: milk, cheese and other dairy products.
Annual turnover in 2018: NOK 23.5 billion.
Dairies traditionally use high temperature steam for high temperature needs.
THE PROJECT:
In 2017, TINE set out to build "the greenest dairy in Europe".
TARGET: Overall energy reduction of 40% compared to traditional dairy.
The chosen solution featured integrated energy recovery using heat pumps.
Hybrid Energy was chosen as the main supplier, delivering a complete heat recovery system built around a GreenPAC.
The GreenPAC made it possible to cover the whole temperature range using recovered heat with district heating as backup.
RESULTS:
No fossil boilers. No chimney.
Dairy said to be "modernizing the dairy industry"
Annual savings: Approx. 4.2 GWh.
Most energy efficient dairy in Norway.
In 2019 TINE won the Norwegian Heat Pump Awards.
Later in 2019, TINE won the prestigious European Heat Pump Association (EHPA) Heat Pump City of the Year Award.
Temperatures °C
65/58, 75/95
COP heating (seasonal)
5.4